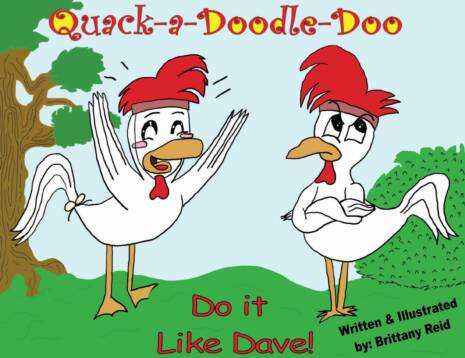 BUY YOUR COPY OF THE FIRST BOOK IN THE "QUACK-A-DOODLE-DOO: UNI'S STORY" SERIES, TODAY!!

ISBN #: 978-0-9827310-0-0

    Summary: The first in the "Quack-a-Doodle-Doo: Uni's Story" series, this book follows Uni's attempt to fit in with the rest of the chickens on the farm by acting like their leader, Dave.  Will he fail, or succeed?

Plus $5.00 shipping    & handling


**Note:  Items can be purchased either with credit cards, or through paypal accounts.  To buy the book, click the "Buy This" button at the bottom of the picture below.**







BUY THESE AWESOME CHARACTER BOOKMARKS TO GO ALONG WITH YOUR COPY OF "Quack-a-Doodle-Doo: Do it Like Dave!" TODAY!!